Al Maha Services at the St. Regis Doha
Guests arriving or in transit at Doha International Airport can experience the taste of true Arabian hospitality with the assistance of Al Maha Fast Track Meet & Assist Service. The St. Regis Doha offers exclusive advantages and inclusions by room type.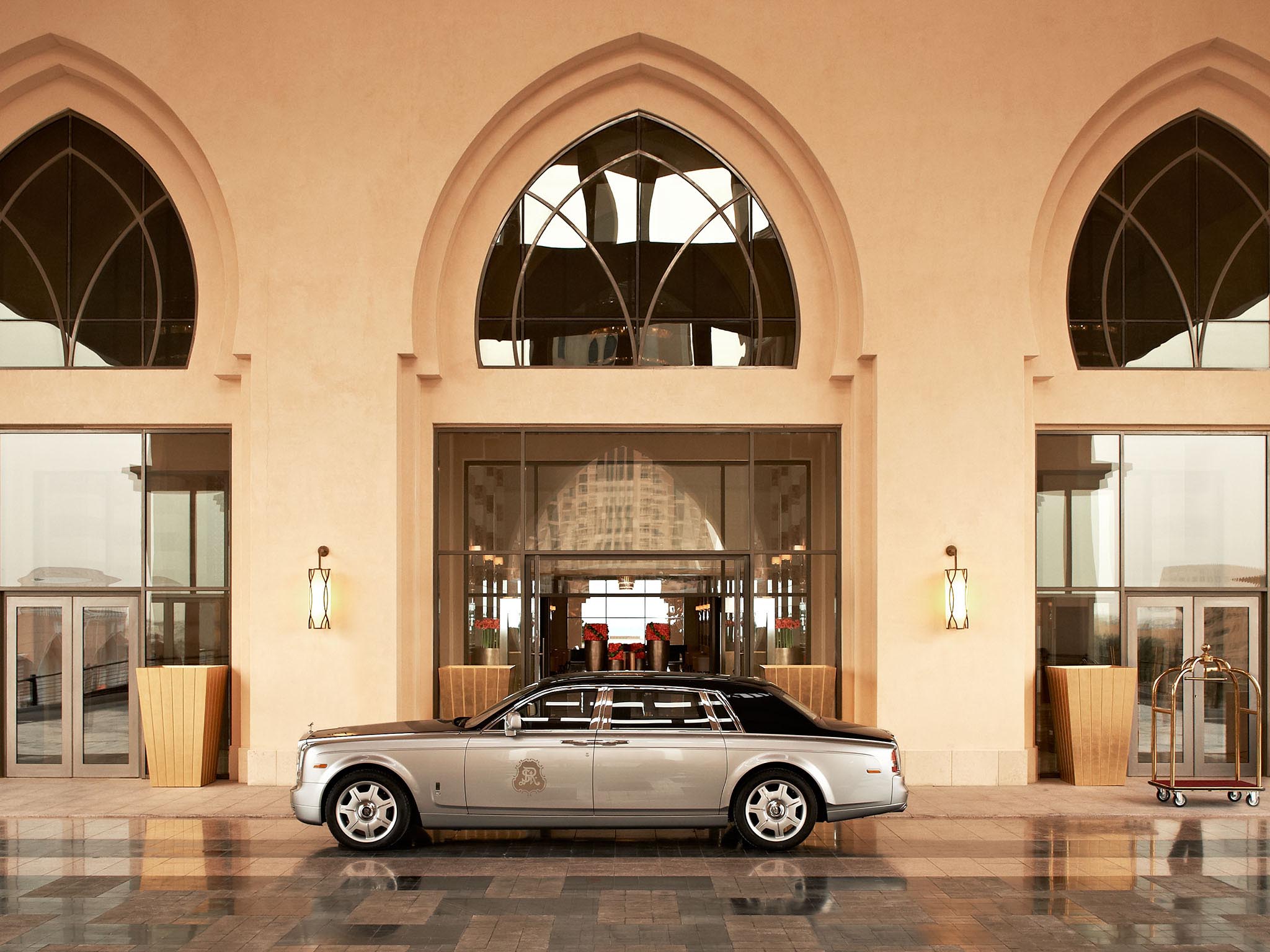 Available Services
Dedicated Al Maha Service Hostess
Immigration clearance at the exclusive Al Maha Arrivals Lounge
Porter assistance at the luggage reclaim hall
Custom clearance
Private escort to the arrivals hall
We invite you to arrange the exclusive Al Maha Service prior to arrival allowing us to ensure a comfortable and effortless experience at Doha International Airport.
*We require a minimum of 24 hours to process the request. Should you need it earlier, please contact the hotel directly at +974.4446.0400.
Gold Service Arrivals
Meet and Greet at the arrival terminal by dedicated Al Maha Service Hostess
Immigration clearance at the exclusive Al Maha Service Lounge
Porter assistance at luggage reclaim hall
Assistance at custom clearance
Escorted to the arrival hall
QAR 325 per person; complimentary for up to 2 guests staying in an Empire Suite
Platinum Service Arrivals
Meet and Greet at the aircraft by dedicated Al Maha Service Hostess
Escorted to the arrival terminal
Immigration clearance at the exclusive Al Maha Service Lounge
Porter assistance at luggage reclaim hall
Assistance at custom clearance
Escorted to the arrival hall
QAR 400 per person; complimentary for up to 2 guests staying in a Presidential Suite
Al Maha Transit
Meet and Greet at the aircraft by dedicated Al Maha Service Hostess
Escorted to the arrival hall
Fast Track security clearance
Lounge access up to 6hrs
Escorted to aircraft upon departure
QAR 325 for Gold and QAR 400 for Platinum; prices per person